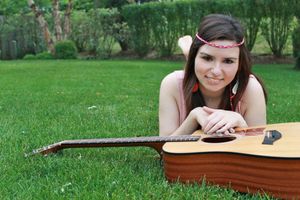 Mallory Faye is a writer, speaker, singer, and hope activist. At the age of nineteen Mallory has traveled nationally for the past four years speaking to high schools, middle schools, treatment centers, non profit fundraisers, and much more on the topic of eating disorders. Mallory shares her past experience and struggles with anorexia and bulimia. She wants to get the message of hope out there to all those struggling that full recovery is possible and she is living proof!

Mallory co-wrote a song titled, "Something To Live For," at seventeen years old in Nashville, TN. She recorded the song and shortly after traveled nationally with NEDA, The National Eating Disorder's Association, sharing this song and her story of hope and recovery at their fundraising walks. 

In March of 2014, Mallory's self-help book on recovery from an eating disorder, "Be FreED," was published by Tate Publishing. She was featured on the Author segment of WGN News. She was also February's first cover girl for Haveheart magazine. Mallory is also featured in local newspapers and magazines for the eating disorder advocacy work she has done thus far. 

Mallory is still a nationwide speaker on the topic of eating disorders, recovery, and body image. She is on the Junior Board at ANAD, The National Association of Anorexia Nervosa and Associated Disorders. Mallory also spends her time blogging and speaking for Center For Discovery and is a proud sponsor of Beautifully Broken. Mallory is also going to school in the city of Milwaukee, WI to become a therapist in the eating disorder community. She loves more than anything to talk with people and to teach people that if you believe in yourself, anything is possible!